Cameras & Accessories
Description: Innovative C-shaped retractable / adjustable Bracket for iPhone 4 and many other cell phones. Transferring your iPhone 4 from a smart phone to a digital camera on regular sized tripod. Two retractable / adjustable small L-shaped holder allowing iPhone 4 to fit in easily & securely. No worries of falling out in any direction wit..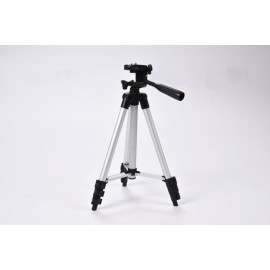 Out Of Stock
Product Description Features: Brand new & high quality. Campatible with all kinds of digital cameras and camcorder weights below 2.5KG. Lightweight and portable, easy to store. It is a 3 way head tripod, supports either horizontal or vertical camera position. Convenient quick-release plate with 1/4 inch connection thread. Adjustable he..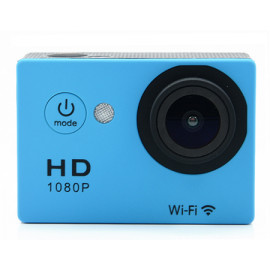 Out Of Stock
Features H.264 Full HD 1080P @30fps, 720P @60fps 12.0 Megapixels Lens 30-Meter Wi-Fi Remote Control 30-Meter waterproof 140 degree Wide-Angle Lens High Speed USB2.0 HDMI TV Out Web Camera TF Card/SDHC Class4,up to32GB 1.5' inch LTPS LCD Rechargeable 900mAh Lithium Battery Special mount for bicycle handle bar and helmet Spe..
Showing 1 to 3 of 3 (1 Pages)