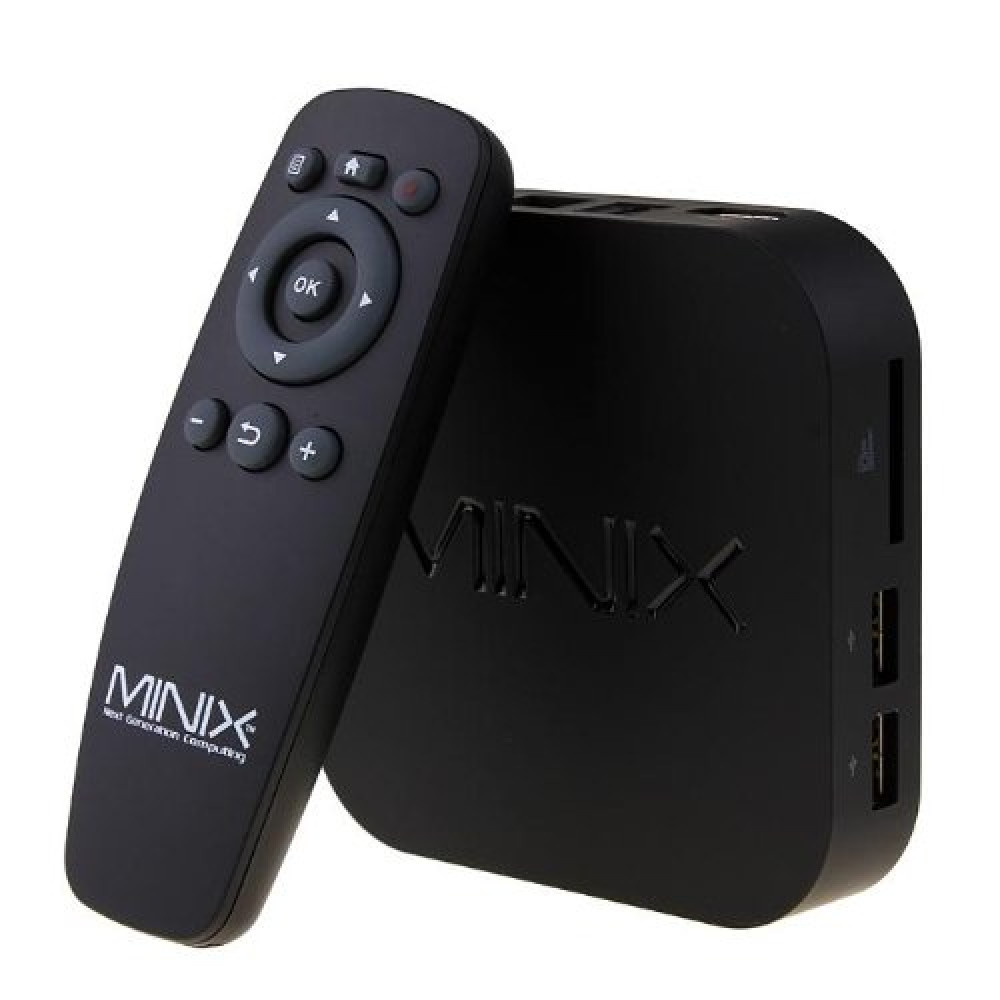 MINIX NEO X7
Product Code:
MINIX-NEO-X7
Availability:
Out Of Stock
Product Description
Quad-Core Media Hub
Since its release in July 2013, NEO X7 has gone on to become one of the most popular Android TV boxes available on the market.NEO X7 is based on a Quad-Core ARM Cortex-A9 processor with Quad-Core Mali-400 GPU and the latest Android 4.2.2 OS, improving the speed and performance of the device compared to its predecessor, the NEO X5.
Connectivity

NEO X7 comes with the same connectivity ports as the NEO X5, meaning you get a huge array of options - including 3 USB ports, 1 OTG port, headphone and microphone jack, optical audio, and Ethernet port.
Dual-Band Antenna

A unique feature of the NEO X7 is its Dual-Band Wi-Fi external antenna that works on both 2.4GHz and 5.0GHz, providing superior Wi-Fi signal and being the first Android TV box of its type to come with such feature, demonstrating MINIX's passion to drive the market forward and deliver state-of-the-art devices.
Maximum Entertainment

NEO X7 is built to handle even the most intensive of tasks, fully equipped to play the latest Android games - such as Shadowgun, N.O.V.A 3, Rip Tide 2 etc ,stream movies in Full 1080p HD, browse the web, Skype calling and other VoIP call services, and much more. NEO X7 also comes pre-installed with MINIX's exclusive edition of XBMC, which was made in collaboration with the developers at XBMC. XBMC is one of the leading media players that allows users to play and view most videos and music from the internet, and all common digital media files from local and network storage media.
Maximum Experience

NEO X7 comes pre-installed with Android 4.2.2 OS, delivering an array of new features. NEO X7 supports Wi-Fi Display and AirPin PRO, enabling you to share media content, such as videos, music, photos, between your smartphone, tablet or laptop and your TV. NEO X7 is the perfect Android box for those looking to push the boundaries of what Android TV boxes are capable of.