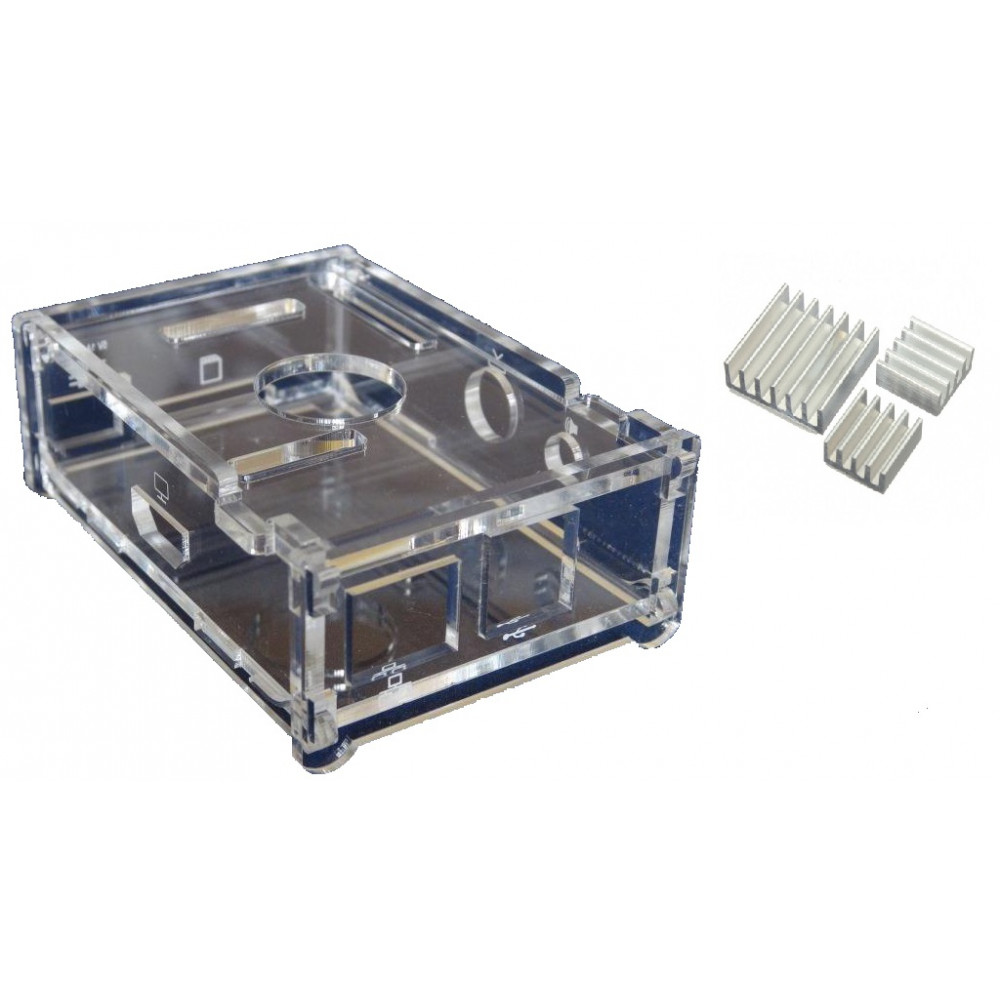 Raspberry Pi - Clear Casing with Heat Sinks (Model B)
Product Description
Description
Plastic box for Raspberry Pi. You can protect it with one of these snazzy plastic enclosures .These cases protect the Raspberry Pi from things like rogue wires that might short it out while still allowing full access to the board! Simply snap the RPi into the bottom half of the enclosure, then snap the two sides together.
The enclosure provides slots to access the peripheral header, USB ports, Ethernet, SD card, HMDI, composite video, audio, CSI and JTAG connectors as well as feet and vents to ensure the board gets proper cooling and plus-shaped wall mounting slots. All of the status LEDs on the Pi are visible through the case thanks to light pipes embedded in the design. This is a really slick case and once you've gotten your hands on a Raspberry Pi, you'll want to snag one of these to put it in!
[The shell is transparent, brown protective film can be torn off]
Dimensions: 9.5x6.2x2.7cm
Package include: 1 * Pi Box for Raspberry Pi+pure aluminum heat sink set kit (3pcs/kit)
Notice:
Box needs you to assemble it, but its very simple, and you can tear off the plastic protective film on the surface.