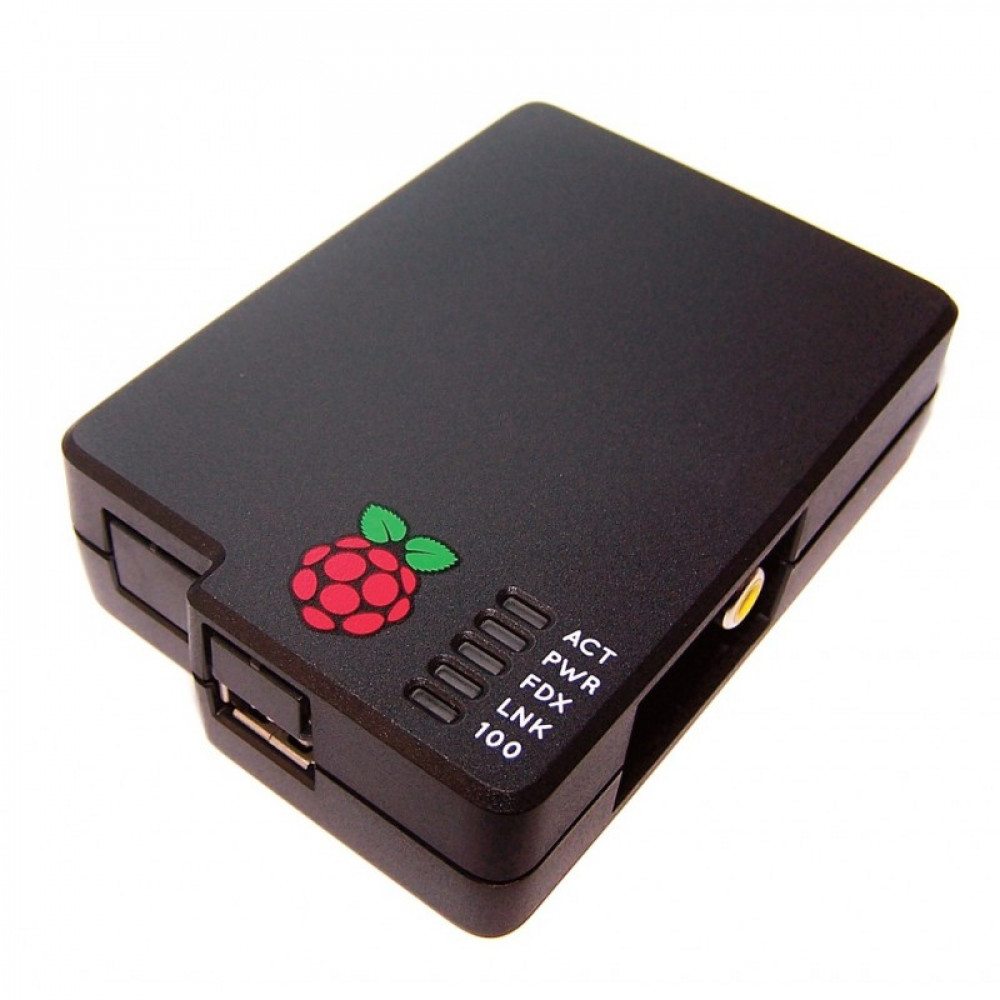 Raspberry PI - Cyntech Blackberry Pi Case (Model B)
Product Description
Cyntech's range of gorgeous Raspberry Pi cases are compatible with both the Model A Raspberry Pi in addition to the Model B! This compact, low-cost case is tailored to fit the Raspberry Pi board and provides openings for all the connectors including an exit slot in the side of the case allowing a ribbon cable to be fitted to the board's 26-pin GPIO header. The Cyntech Raspberry Pi case also features a light pipe window for viewing the board's LED indicators! The case, which is printed with the Raspberry Pi logo, provides an attractive solution for protecting the your Raspberry Pi. Rugged and extremely good looking; this could just be the best Raspberry Pi case on the market!
Features:
Knock out covers make this case compatible with the Raspberry Pi Model A board and Model B
Available in a range of colours including Black, Blue, Clear and Raspberry
Rugged Two-Part Construction Secured with Four Screws
GPIO Ribbon Cable Slot
Strong and Durable ABS Plastic
Designed in the UK
Base features two screw slots to allow the enclosure to be vertically mounted
Cover can be easily removed without the need to unplug any cables
The cover features the Raspberry Pi logo and fully idented LED indicators
LEDs brought to surface and separated by integral custom lightpipe
Cammed edges and recessed openings to protect connectors
External Dimensions (WxHxD): 70 x 27 x 100mm
Please Note. Rubber Feet are Not Included.