▼
Best sellers

New Arrivals
Air Mouse with Battery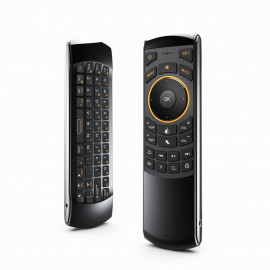 Out Of Stock
Rii mini i25 2.4Ghz Fly Air Mouse & Wireless Keyboard Combo Ideal Remote FOR Android mini PC TV Box & HTPC Wireless Mini QWERTY Keyboard & Air Mouse & IR remote Combo, with USB interface receiver. Built-in Multifunction, with QWERTY Keyboard & Air Mouse & IR remote with USB interface receiver, and built-in ..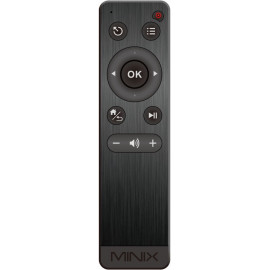 Six-Axis Remote Control The NEO M1 is MINIX's most recent 2.4GHz Wireless AirMouse, utilizing the latest six-axis gyroscope & accelerometer technology to deliver superior accuracy and control. The NEO M1 is focused around media playback, and was designed with apps such as XBMC, YouTube, Netflix and Hulu Plus in mind. We wanted to create a AirM..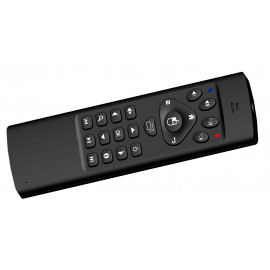 Out Of Stock
All-in-One Wireless Rechargeable Air Mouse, Keyboard, Remote Control & Game Pad Main Features: 2.4GHz wireless technology with IR function Combination of 2.4G Air Mouse and QWERTY Keyboard 6-axis sensor (3-axis gyroscope+ 3-axis acceleration) Works more than 12 hours continuously on a single charge Supports motion gam..
Showing 1 to 3 of 3 (1 Pages)