▼
Best sellers

New Arrivals
Air Mouse with Mic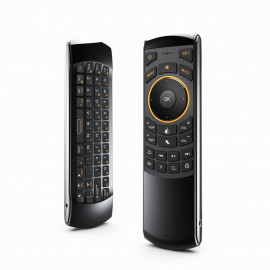 Out Of Stock
Rii mini i25 2.4Ghz Fly Air Mouse & Wireless Keyboard Combo Ideal Remote FOR Android mini PC TV Box & HTPC Wireless Mini QWERTY Keyboard & Air Mouse & IR remote Combo, with USB interface receiver. Built-in Multifunction, with QWERTY Keyboard & Air Mouse & IR remote with USB interface receiver, and built-in ..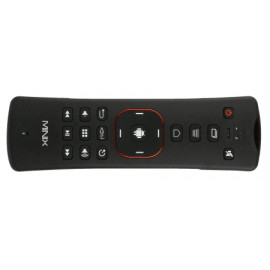 2.4GHz Wireless AirMouse NEO A2 is an all-in-one air mouse capable of fulfilling an array of functions, with its ergonomically designed keyboard, six-axis gyroscope & accelerometer support, multi-media playback buttons and built-in microphone and speaker – delivering the ultimate air mouse package. Six-axis Gyroscope & Acceleromet..
Precision Navigation Whether viewing photos, listening to music, or watching movies and TV shows NEO A2 Lite is the ideal accessory for navigating through all your media with ease from the comfort of your sofa. NEO A2 Lite combines the best of both traditional remote controls and conventional mouses, offering precise cursor control without the nee..
Showing 1 to 3 of 3 (1 Pages)